Just a typical view of the Queensland coast
Friday, 20 June

We set of for Cape Tribulation first thing in the morning - had a very funny coach driver who, while trying to inform us about the places we where travelling through, got distracted by absolutely everything - a biker, birds flying close to the window, everything! We stopped at various lookouts on the way up which where just spectacular! We also had a trip up the Daintree River crocodile spotting! We saw a huge male (called Scarface - awesome name for a croc!) , a female and a ikle baby croc floating on a log - was very cool! We had a short guided walk through the rainforest, where we learnt that green ants are good "bush tucker" (hee hee, love it) and were encouraged to taste them! I (of course) stepped up to the challenge and licked its bum as told - it tasted like lime - quite tasty!

We stayed in PK Jungle village that night, which unfortunately wasn't as "happening" as we had been told it was - there was a fair bit of work being done to it - but it was still nice. We had signed up for a jungle night walk which turned out to be a proper 3 hr hike through the jungle in the middle of the night - bugs touched me, it was not good! There was an amazing moment when we sat in the gorge turned out flash lights off and just sat and listened to the jungle - pretty awesome!

The next morning we had booked ourselves onto a horse ride through the rainforest and along the beach. It was soooo much fun, cantering through the rainforest on the biggest horse i could of possibly been given - but he was very well behaved! Saw some baby turtles at the rest stop too.

The beach there was beautiful - it's the only place where the rainforest meets the reef - felt like heaven! We then traveled down to Port Douglas via Mossman Gorge which was beautiful too - Amy had a swim in the freezing cold water - crazy lady!

The next day we had a wonder through the market in Port Douglas which was cool - still felt quite hippy-ish. Followed by some sunbathing and then back to Cairns. Good all round trip!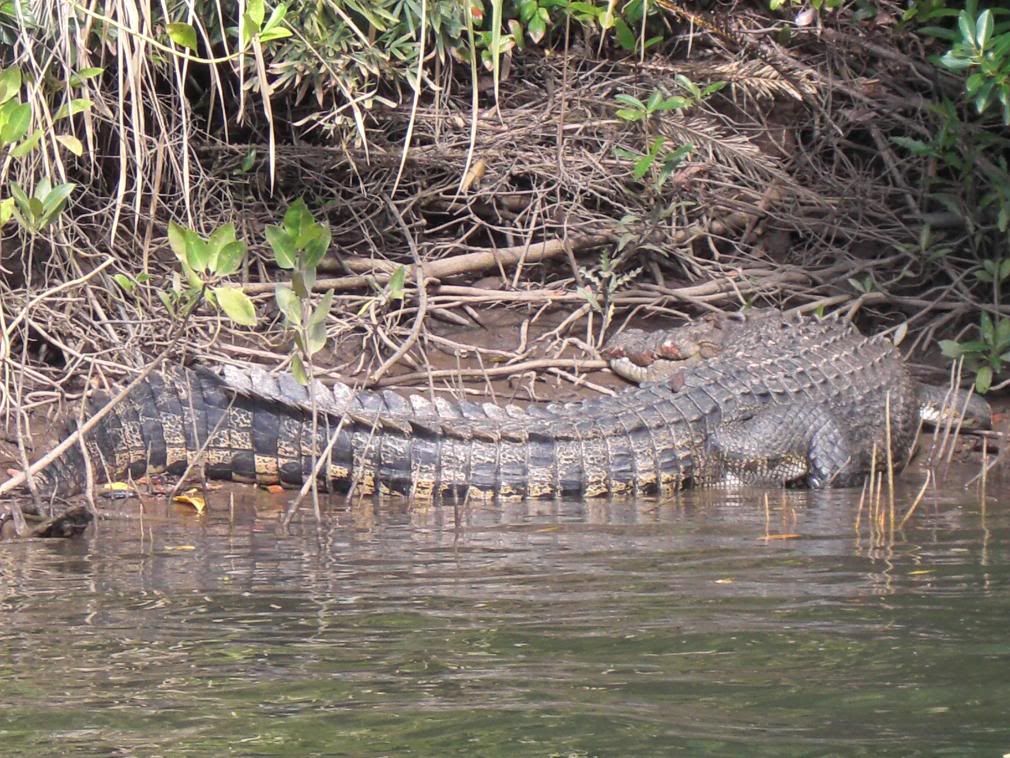 "Scarface"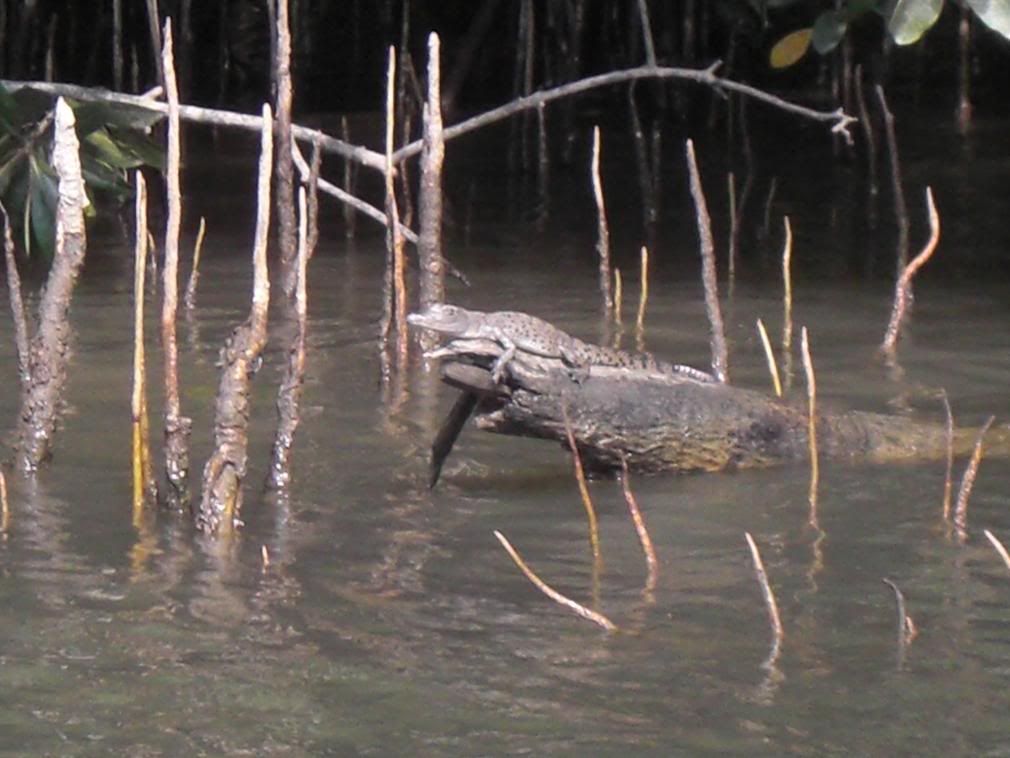 Baby Croc
Me on the Daintree River
Amy & Cape Trib beach
Me and Amy Horse riding on the beach @ Cape Trib
Me & Chief @ Cape Trib
The Rainforest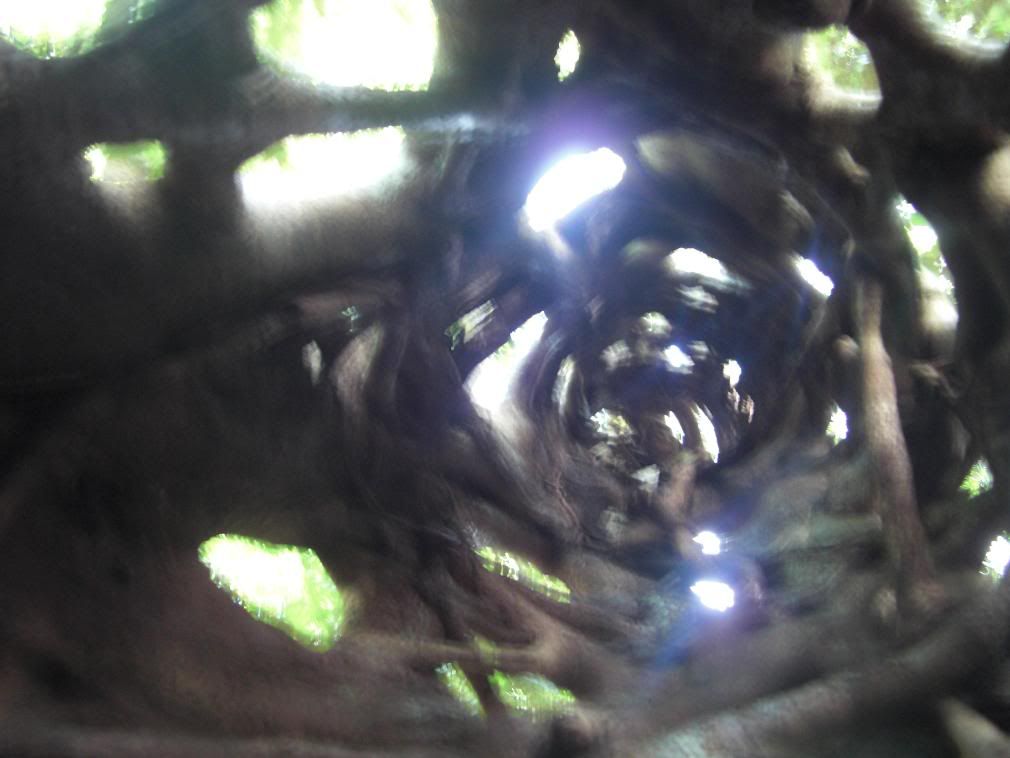 A "Strangler" Tree - the strangler tree wrops itself around a fully grown tree and starts living off it until eventually the tree inside dies and this is what is left - a "hollow" tree.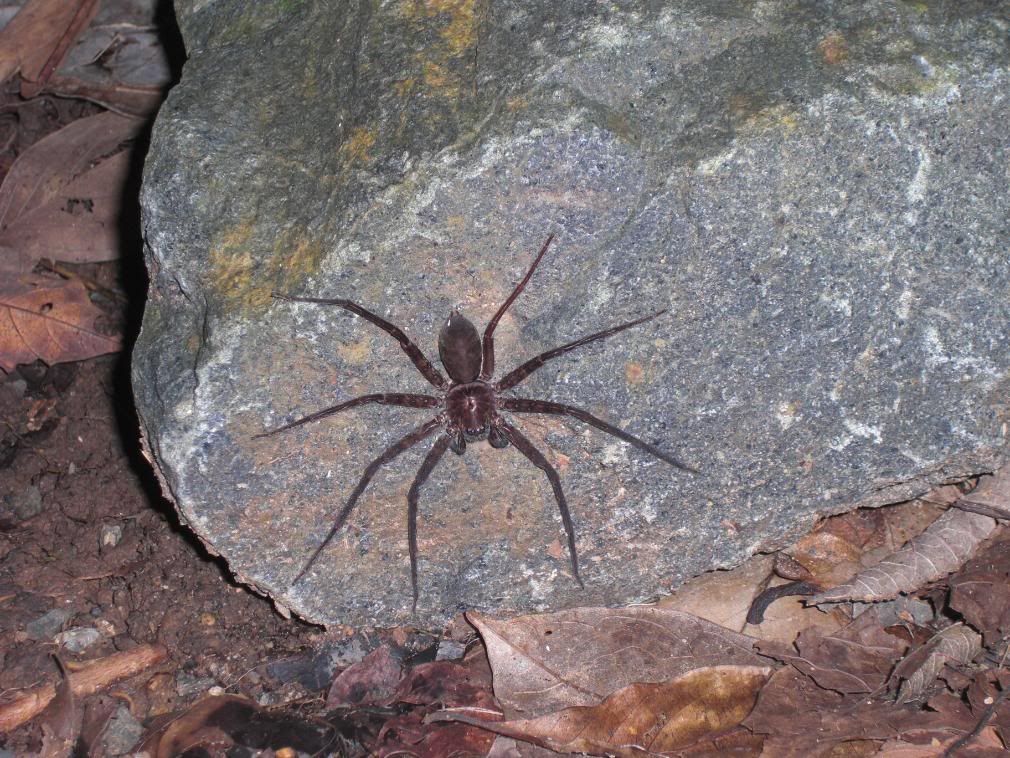 A big gross scary spider from the night walk
An even bigger, grosser and scarer spider from the night walk